Must Do Adelaide Hills Experiences 2021

Luxury self contained stays and central location at Sticky Rice Villas, Stirling SA
Adelaide Hills Day 1
Stirling, Botanic Gardens, Wine and Chocolate
Here are some other articles on day trips in the Adelaide Hills.
With South Australia's Premier Steven Marshall announcing the state's borders will open to the rest of country from next month, it's time to check out what to see, where to stay and what to do in the state that's home to the City of Churches.
Walking
Here is the link to the walking and bike trails http://www.southaustraliantrails.com/regions/adelaide-adelaide-hills/ and there is a lovely walk from the cooking school to Mt Lofty Botanic Gardens. Turn right outside the cooking school entrance and walk along until 1st left turn down Carey Gully Road. Follow the road all the way to the bottom of the hill and you will come to Spring Gulley rd. Turn left and walk up the hill to the top. Turn right onto Piccadilly road and continue down until you reach the signs of the Botanic garden entrance on the left. As an option, as you walk towards the entrance there is Sprigg rd on the right which is a beautiful moderate climb up to some great views and tranquillity. Just follow the road and then dirt track straight all the way to the top and when you reach the main road turn back. From Bottom of Sprigg Rd return to bottom of Sprigg Rd this takes me about 50mins and is almost 6kms. Walking from here to the Botanic gardens will take about 45 each way so if time is short drive there and have a walk when you get there.
Here is a selection of maps for short walks with directions around Stirling area. And also the council website for tourism.
There is also a wetlands conservation area which makes for a nice walking track up in Mt Barker also . Here is the link.
Our Best Value packages are below for planning your next trip to the Adelaide Hills
#1
The "Private Chef Stay Package" $860
is a winner if you are looking to have a short escape to some secluded luxury accommodation but with the addition of a personalised cooking class or private chef cook you a romantic dinner for 2.
With flexible itinerary choices, for day and evening activities, it makes it even easier to hit the right spot as a gift or couples retreat.

Lunch Booking
Escape and Unwind

Day 1. Head up to the Hills and start to reconnect with your loved one straight away by enjoying a mid morning cooking class exclusively to yourselves in the cooking school. Our professional chefs and staff are there to spoil you and you can chose your menu in advance making sure you learn those dishes that really do inspire you. Your lunch will be long and lingering and include boutique matching wines from SA. No need to drive anywhere as you will be checking into your villa which is onsite and tucked privately away behind enclosed courtyard walls with gorgeous gardens awaiting.
Snuggle up with the underfloor heating and enjoy the winter sunshine as it streams in through the floor to ceiling glass. Play a movie, take a deep bath, enjoy a siesta and some tunes as your personalised playlist follows you from room to room through the top notch sound system.
Dinner can be a lazy affair in front of the TV or cook up a surprise for your partner in the chefs kitchen. There's always delivery if you can't be bothered.
Light up that fire pit and open a bottle of red..you deserve it after all.
Day 2. Head out for a yummy breakfast and then explore the magical Mount Lofty Botanic Gardens 5 mins from the villas. Follow the walking trail up to the summit and take in the views of Adelaide.
Alternatively book yourself in for a couples spa package at Cocos and forget the exercise.
Enjoy some wine tasting and lunch at one of the many vineyard cellar doors in the area and you'll still have time for a little boutique shopping in Stirling or a browse through Aptos Cruz Art gallery.
Or Evening Booking

Explore and Indulge
Day 1 After checking into the villas early, take yourself out for a hike on one of the many Adelaide Hills walking and bike trails and soak up the stunning winter colours on show.
Hire some bikes and take the Amy Gillet trail as it meanders through Wine, Chocolate and Cheese stops. You can follow one of our 5 day trips of recommended stops.
Stop for lunch at a cosy pub or linger longer at one of the winery restaurants after choosing a nice bottle at the cellar door.
After all that fresh air and exercise return home to your warm villa, kick off your shoes and enjoy the garden views.
There will be time to unwind and indulge yourself in a deep hot bath and glass of wine as our Chef will be busy doing all the time consuming shopping and preparation for you over at the cooking school.

With a healthy appetite in check our professional Chef will arrive at your villa door for your personalised cooking class or dinner date and show you how to create some impressive restaurant quality dishes.
Your package includes generous matching wines and we will leave you to enjoy dessert and your happy 'after glow' around the villa fire pit snuggling with your loved one.
Day 2. Make use of that chefs kitchen and cook up a hearty breakfast before you set off for day 2 in the hills. Head over to Kuipo Forest, Laratinga Wetlands, Mount George or Belair National Park for some stunning scenery, boardwalks and hike trails. Stop for lunch in Hahndorf and enjoy some wine and cheese tastings before taking a stroll through the bustling main street. Last stop before home has to be coffee and chocolate at Red Cacao Stirling.
Package costs $860 per couple. Includes 1 night stay, private chef experience ( lunch or dinner with matching wines).
This package is available to schedule Mon-Friday lunch. For Friday night,Saturday and Sunday packages see Cook and Stay or Weekend Cook and stay packages.
You can also purchase this as a gift experience for a future date here and select your date when you are ready.
To purchase any of our packages as a gift please visit our online shop or vouchers page. Here

#2
The "Short Cook and Stay Package" $685
is a perfect combination to join a group cooking class which coincides with a stay in one of the villas. Our class timetable has classes all year round and can be viewed in advance, making it easy to find the perfect date for booking this package.
The choice of Class and Villa is yours and we also have open ended vouchers that allow you to set the date later.
1 night Villa Accommodation in your choice of Villa.

Joining one of our award winning cooking classes for 2 people during your stay, you will have a 1/2 day experience in the cooking school as part of your trip.
Your class will include a lunch or dinner banquet so you can feast on your cooking creations.
You will be treated to South Australian boutique wines to accompany your dining and there is a shop on site to pick up supplies to recreate everything again at home.
Choose from our extensive range of classes, each one taught by professional chefs who are an inspiration to work alongside.
You will be encouraged, guided and challenged as you learn through hands on experience how to create the combination of recipes on the day.
From a social aspect the class is inclusive and supportive for singles and flexible enough for couples and small groups to work together.
Our friendly front of house staff will be with you on the day to ensure you are well looked after. You will be treated to a restaurant quality sit down meal in the private dining room as part of your day and our capable back of house staff will take care of all the washing up!
Your package includes extras of a bottle of wine and breakfast supplies and you will have a gift bag to take home which includes recipes and a Sticky Rice Apron.

Your class can be sheduled to maximise your stay before or after check in/out and you can combine this package with any of our self guided tours for other stops in the surrounding area.

Looking for a longer stay we have the option to extend this for a 2 night stay and still include all your inclusions and discounts.

Lunch or Dinner and Drinks Included
#3
Our "3 Day Immerse Package" $2200
Is an exclusive residential retreat immersing yourself in French cuisine skills under the tutelage of iconic chef
Alfonso Ales
Chef Alfonso Ales
Includes Luxury Villa accommodation, breakfast and lunch.
#4
Advanced Masterclass course $1700
You will be learning under the expert tuition of Chef Genevieve Harris who has extensive industry, restaurant and international experience as a professional chef in Asian cuisines.
A 25 plus-year career in hospitality that began at the Grey Masts restaurant in Robe on the Limestone Coast in South Australia.
In the late 1980s Genevieve moved to Sydney where she worked at the Blue Water Grill in Bondi, and at the Bathers Pavilion, Balmoral, two Sydney beachside dining benchmarks at that time. In between working in these, and other iconic Sydney restaurants, she spent time travelling (and eating) around South East Asia before spending two years as executive chef at the luxurious Amankila Resort, Bali.
Food critics have lauded her as a perfectionist,a chef of incredible finesse and refinement with a rare understanding of ingredients and spices. Returning to Adelaide in the late 1990s she owned and ran the highly regarded Nediz restaurant with her business partner. genevieve is an inspiration to learn from, a teacher of highest calibre and has a wealth of cultural and industry knowledge to share.
email us today and we will send you further infomation about gifting this package ( open dates) or next available dates to attend.
This e-mail address is being protected from spambots. You need JavaScript enabled to view it
Mastering Thai Cusine on this 2 day residential course
Yoko Villa
#5
The "Weekend Cook and Stay Package" $1040
Make the most of a weekend stay and combine a 2 day Adelaide Hills intinerary with luxury accommodation and a cooking class at the award winning cooking school.
Bali Bath
This is a best value package which includes plenty of flexibility and day trip options whilst ensuring that you are booked into your top pick cooking class.
During your stay you will have a choice of morning and evening classes and can add extra classes at a huge discount as part of this package for those wishing to do more.
For those wishing to explore the Hills outside of cooking times there are 5 planned day trip itineraries to choose from which will have you ticking off all the hot spots and best eateries without having to waste travel time working out the route.
Package inclusions for 2 people.
2 night villa accommodation in King Suite.
Your choice of Villa
Your choice of cooking classes. Check our calendar for hundreds of choices.
Lunch or Dinner and matching wines included as part of your cooking class.
Breakfast provisions each day for 2 people.
Bottle of Wine on arrival.
Gift Bag including a Sticky Rice Apron and recipe set to take home.
Red Cacao pillow chocs.
Your choice of day trip to craft your stay into the perfect Hills getaway for you.
Package Costs $1040 per couple
Available Fridays-Sundays All year round
To purchase this as a gift with an open ended booking date, simply order your voucher for the $1040 package.
Purchase a voucher for this package here and book a date later
Check the Class Calendar to pick your ideal cooking class menu.
Luxury accommodation- See more of Bali Villa, Zen Villa and Yoko Villa here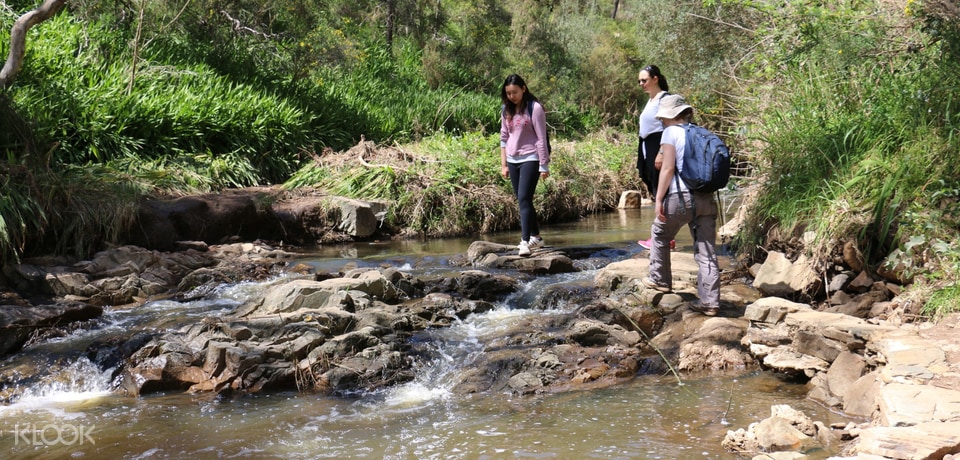 5 Fantastic Day trip itinararies to choose from as part of your 2 day stay.
#6
A Flexible Pick and Mix Gourmet Getaway Package
with chauffeur transport $2800
This is 3 day package giving you a chance to experience the highlights of the Adelaide Hills food and wine scene with the add on of chauffeur transport to each destination.
Day 1 includes a Choco Vino experience, a boutique wine tasting trail and lunch, cheese tasting cellar door experience, afternoon coffee/cake, dinner.
Day 2 includes scenic drive through the picturesque hills and local townships incorporating a minimum of 6 stops at our recomended shoppping, food and wine experiences. Lunch and Dinner included.
Day 3 includes a walking guided tour of the historic German town of Hahndorf including making your own German studel, 'pick your own' produce experience at seasonal orchard/farms and a private cooking class. Lunch and Dinner.

Package price $2800 per couple/villa
Dates are not set for this package. This allows you to nominate your preferred dates for this experience
email us today and we will send you further infomation about gifting this package ( open dates) or next available dates to attend.
Hidden foraging and orchards
This is 3 day package giving you a chance to experience the highlights of the Adelaide Hills food and wine scene with the add on of chauffeur transport to each destination.
It is includes a 3 night stay in your choice of luxury Sticky Rice Villa.
Breakfast provisions each day.
Welcome package.
Chauffer transport for 3 days to your choice of Hills destinations.
Choice of itineraries and timings making it flexible and bespoke to suit your preferences.
Strawberry picking at Beerenberg
#7
Longer stay Romance Package from $960
This 3 day stay package gives you the chance to experience all the highlights of the Adelaide Hills with the flexibility of self drive to each destination.
Day trips are worked out for you so you don't miss a thing but include everything you desire.
Privacy, special touches, candle lit dinners, enough time to bond and reconnect or celebrate a proposal or wedding.. this is the prefect couples package.
This is 3 day stay package giving you a chance to experience the romantic highlights of the Adelaide Hills food, wine, nature, outdoors, art and culture with the flexibility of self drive to each destination.

Cooking Class options or private chef dinners can be incorporated into this package at discounted rates.

Couples massage can be arranged.

Champagne breakfasts and scenic picnic spots, deep baths together and warm cosy fire pits.

Candle lit dinners in fabulous fine dining restaurants or heart warming fare and local wine in cosy pubs
We can arrange your secret proposal.
It is includes a 3 night Stay in your choice of luxury Sticky Rice Villa.
Highlights and add ons can include.
Choco Vino experience, a boutique wine tasting trail and lunch, cheese tasting cellar door experience, afternoon coffee/cake, high tea options.
Scenic drives through the picturesque hills and local townships incorporating shopping, picnics, food and wine and art stops.
Breakfast, Lunches and Dinners optional inclusions.
Guided Walking and bike tours through Botanic Gardens, Heysen Trail , Cleland conservation park, Belair National Park and Waterfall Gully, Arbory Park, Mount George.
Visits to the historic German town of Hahndorf including making your own German studel, 'pick your own' produce experience at seasonal orchard/farms and a private cooking class.
Let us know what your heart desires.
Base Accommodation Package price Mon-Thursday $960 per couple/villa plus add ons for your optional tour costs.
email us to start planning your itinerary today.
This e-mail address is being protected from spambots. You need JavaScript enabled to view it
3 nights in a luxury villa with the chance to explore and uncover the secrets of the Adelaide Hills with your loved one.

The award winning Bali Villa, Zen Villa or Yoko Villa are available for your 3 night stay.